Language is a recognized medium of communication and information interchange in the civilized world. Study of languages gives an opportunity to the candidate to go beyond grammatical norms to discover the artistic and cultural aspects of the specific language. Besides English, people with flair for languages can enhance their career prospects by learning international languages like French, German, Greek and Spanish. By selecting to study a foreign language, one gets plethora of career options to select from. Some of the numerous career options in this field are in positions of  translation, interpretation, tourism, teaching, foreign civil services etc.
In order to pursue a career in language specific job, the candidates must possess the following skills or abilities.
Command over the language
Multi-linguist precision
Good memory and learning acumen
Reliability and sincerity towards duty
Interactive ability
Knowledge of current affairs
Ability to maintain privacy and confidentiality
Education
Career opportunities in interpretation are open to all candidates holding graduate degrees in any field. However, organizations might give preference to candidates with specialization in the following courses.
Modern languages
British sign language
Studies of hearing impaired
Translation and interpretation
A specialization in a technical field can also be preferred, as the candidate is expected to have a strong command over scientific or technical vocabulary, making the interpretation process more efficient.
Job opportunities
Proficiency in more than 2 languages makes a person intelligent and interactive. Such a person will definitely get immense opportunities for various job profiles. Dexterity and command in foreign languages provides opportunity to the candidates to join Foreign services, which are concerned with international relations and foreign affairs in many nations where English is not the main medium of communication. It is ideally suited for citizens who like to go abroad and have a passion for learning about foreign culture. Such jobs include roles of communicating negotiating with foreign government officials.
Language proficient people are appointed on various profiles such as:
Translators should be well versed in multiple foreign languages and have genuine linguistic skills. Translators must be able to convert the language of message, without affecting the content. The translated message must as far as possible convey the true meaning of the original message. Translation might include another process known as Transcreating, which combines translation, localization and copywriting.
Translation could be of various categories like legal translation, medical translation and technical translation, wherein documentation of commercial, legal, scientific, literary and technical files is done. Translators are highly demanded by United Nations and European Union.
Translators can augment their efficiency with the aid of Translation Memory Software like Transit NXT and memoQ. In addition, they can access specialist dictionaries and Thesauruses. Translating certain terminologies might need the translators to extensively research on the web, so as to produce flawless translated information. Moreover, they must be patient enough to thoroughly revise and proofread the translated documents.
Translators also need to be aware of the latest software, used for delivery or presentation of the translated content, before the customer. Translators must know to raise their efficiency with every new project.
In-house translators generally work between 9 A.M. and 5 P.M. in the evening. Most of the translators work on a freelance basis. Hence, they get to avail the benefits of flexible working hours. Freelance translators get assignments of 2000 to 3000 words on a diurnal basis.
The scope of translation services have increased due to the impetus on scientific and legal communication. Major recruiters currently absorbing translators are European Union(EU), United Nations(UN), Atlantic Treaty Organizations like NATO and Foreign Services.
Interpreters convert spoken or sign language into another language. The job of an interpreter is to convert messages delivered into other foreign language, known as target language at the point of speech itself. It can be done on site or off site with the help of telephonic or online media.
The smart process of interpretation comprises the underlying steps.
Listening to content of spoken message
Understanding and memorizing content
Translating and speaking in target language
As an interpreter, a candidate must be confident and possess clear and decent voice. The areas where interpreters are highly needed or demanded include
International business meetings, conferences, exhibitions and product launches
Judicial proceedings like solicitor interviews, hearings, public service interpreting(PSI) and probation service interviews.
Social service and educational sectors as language guide
International contests
Interpretation bridges linguistic barriers in international conferences and meetings. It is mostly unidirectional. Interpretation is highly appreciated in International conferences held annually in cities like Paris and Geneva.
Based on unique responsibilities, interpretation can be of various types
Simultaneous interpretation (SI): The candidate is seated within a soundproof booth and converts the statements from one language to another. The listener uses an earpiece to hear the translated message carefully. The interpretation process demands high concentration and usually needs time period of about 30 minutes.
Consequent interpretation (CI): The speaker stops for a while, after a statement and before another. In the meantime, the interpreter translates the said message from source to target language.
Liasion interpretation (ad hoc and relay): It is a bi-directional type of interpretation. The speaker pauses after few statements, allowing the interpreter to translate them. The interpreter also rectifies any errors related to fluency in the message, to make the communication process rational and effective. This finds application in telephonic conferencing and health related shows.
Sign language interpretation: The interpreter converts spoken messages into sign language, for the aid of the hearing impaired. Alternately, messages in one sign language can be converted to another.  Sign language interpretation is quite instantaneous and only few seconds are needed by the interpreter for the conversion.
 Interpreters have a flexible working schedule and are paid according to the time of conference. The cost of travel is reimbursed. Interpretation is pursued on a part time basis as well as on freelancing basis. Internet enabled videoconferencing has increased the reach of interpreters to many freelancing opportunities.
Interpreters do face issues like stable income, unless they get officially employed in an organization. However, they get ample time for other jobs or earning opportunities, hobbies, family and personal skill development.
Interpreters may need to register in a professional directory or language agency, in order to find jobs. In a conference, they are expected to dress in formal or smart casual wears. Sometimes, interpreters have to be in conferences for unexpected long sessions.
Careers in language specific jobs also include:
A broadcast journalist acts as an information agent by news collection, processing, analysis and presentation. Such a person needs to be specialist in the language used for broadcasting, since he gets very little time for documentation of the story and explaining it to the public. He must be smart enough to provide relevant information in minimum words.
A tourist guide who has command in at least 2 foreign languages can become a foreign language guide. The responsibilities of this job include conducting tours for foreign tourists and explain the various facets of the destination in a comprehensive and interesting manner. In addition to dexterity in languages, one needs to have sound historical information and an affinity for story collection and narration.
A patent examiner is the one scrutinizes whether to provide patent and Intellectual property rights to the claimant of a scientific discovery, invention, idea or innovation. Before the patent is granted, the examiner carefully scrutinizes numerous documents, related with respect to the subject. The documents include technical literature, online databases of UK, Foreign patent specifications and any earlier publication with respect to the specific topic. The job is very crucial since patent rights must be allotted to the original creator only.
The starting salary of a patent examiner at the Intellectual Property Office starts at a high scale of 2 lacs monthly, along with fringe benefits.
The job of an import or export specialist is to ensure the legality of trade in terms of on-time delivery and meeting taxation requirements. Such person must be able to interact with foreigners in their language, to clarify all relevant aspects regarding the import export business of commodities. He must be smart enough to handle queries of customers and resolve their complaints.
Limitations
Professionals in the field of translation or interpretation may suffer from social pressure issues, unless they are employed in hi-phi organizations. There are many misconceptions prevailing in the contemporary Indian perspective, which underrate the value of languages and its contribution to development.
Freelance translators and interpreters might face financial issues due to inconsistency of assignments and workloads.
Scope
People with language proficiency and degrees can find high profile jobs overseas. By learning an additional course, they can expand their skill margin. In the upcoming years, language training will create specialized and responsible personnel such as International Development Officer (I.D.O) and Logistics managers.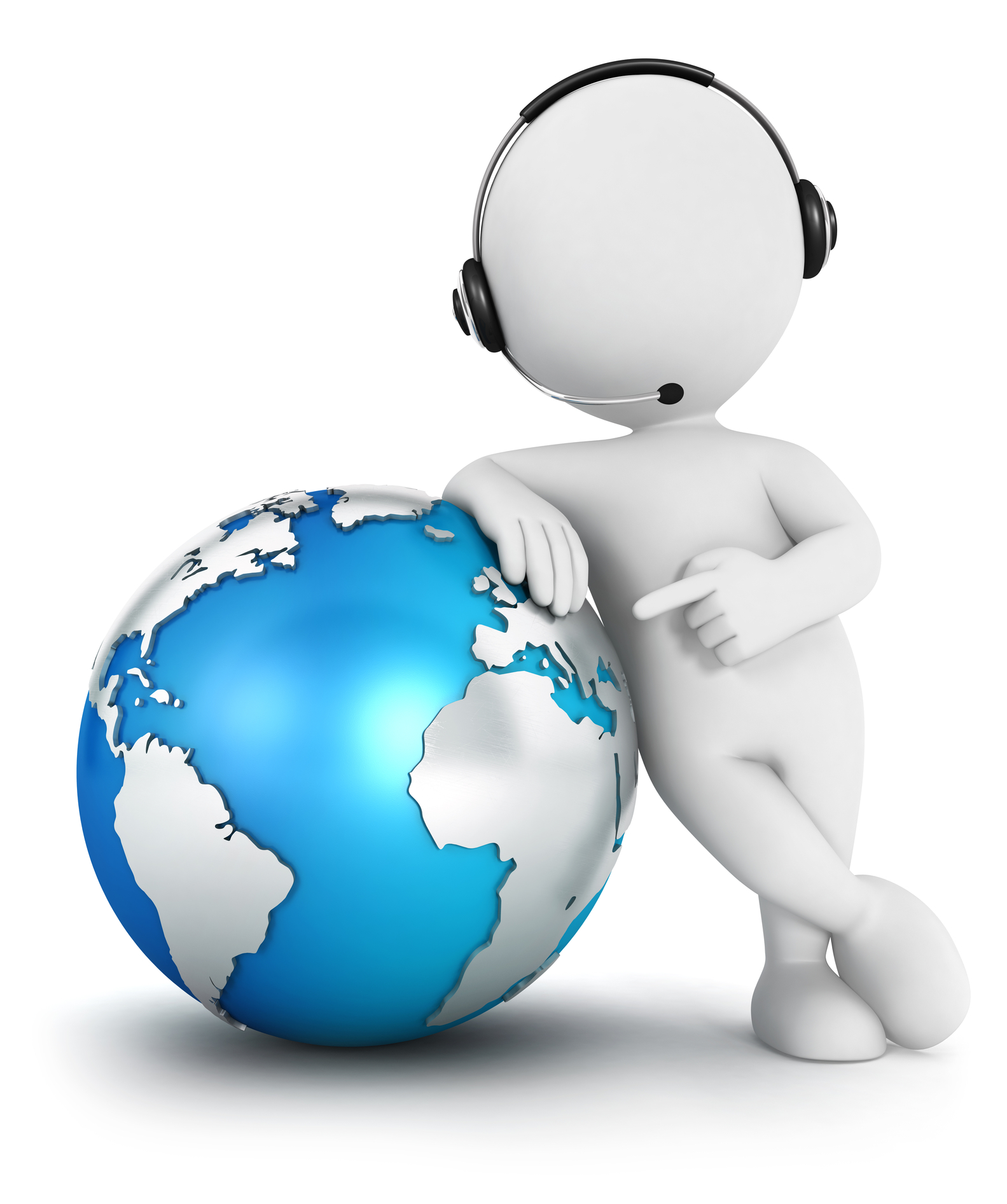 Latest posts by Sudipta Nandy (see all)