Make a Career in Medical Science with optimism!
If you want to make a career in medical science, then you can feel pretty happy about your decision. Why?
Medical science is one of the most humanitarian and challenging disciplines in the society, since the beginning of civilization. It deals with the treatment of illness, abnormality, deficiency or defect in the body with the help of medicines or surgical practices.
The basic aim of medical science is to restore health of patients and cure complicated disorders by aligning science and technology towards service.
The scope of medical science is huge and continues to increase with the observation of new and unknown disorders. Medical practitioners have to undergo through a methodical procedure to develop their skills in the field of application of medicines.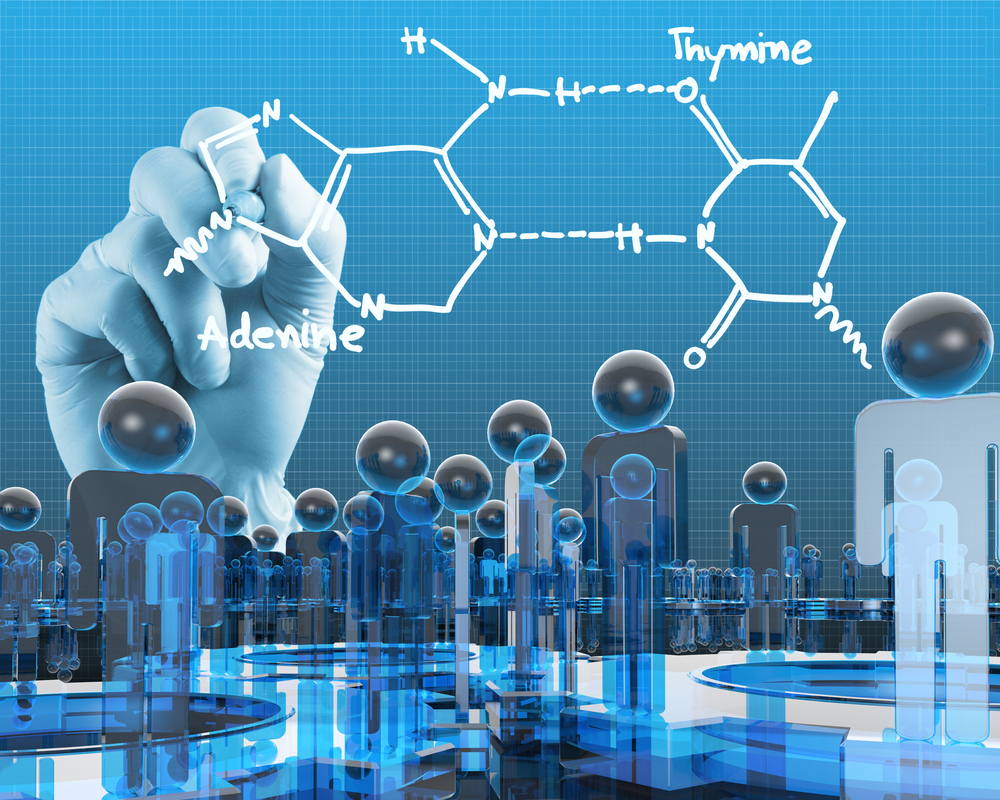 Domains of medical science
There are various disciplines in which medical science may be classified. Traditionally, medical practitioners or doctors can be either physicians or surgeons.
Doctors are the most respected professionals in the field of medical science.
The field of medical science is however not limited to doctoral studies. There are other key professions in the medical science sector like pharmacology or the study of medicines, nursing, genetic engineering, medical journalism and biotechnology.
Physicians diagnose the specific malady or illness with the help of medical aids and equipment like stethoscope. The diagnosis is followed by consultancy and prescription of pharmaceutical drugs to the patient.
Surgery is however an invasive technique wherein the doctor is required to tear a part of the skin and eliminate the source of the malady with the help of advanced operational equipment and techniques.
Medical science has become corrupted owing to lack of qualified doctors and due to unscrupulous practices like bribery and organ trafficking. A doctor needs to have knowledge, skill, empathy and a feeling of honesty towards his profession.
Though doctors are highly paid, the profession is not merely lucrative.  One cannot become doctor unless he or she promises to save lives rather than being money-centred.
Preparation to make a career in medical science
In order to make a career in medical science, students need to pursue education in science background with biology as major stream at the intermediate level.
Most of the students dream of becoming doctors at this stage. Students should however commit themselves to become good doctors, rather than becoming doctors for the cause of earning money or for social reputation.
For pursuing graduation, students aspiring to become doctors need to appear in competitive examinations known as pre-medical tests, held on state as well as all India level.
These objective examinations test the candidate's knowledge as well as preparation of the basic concepts of physics, chemistry and biology.
Preparation for the entrance tests requires a very regular and systematic routine. Good results help the student getting selected in a premier medical institute for pursuing graduation.
The recognized institutes are certified by the Ministry of Health and Public Welfare Association of India.
Degrees
For becoming doctors, students have to accomplish a degree known as Bachelor of Medicine Bachelor of Surgery(MBBS). This five year course serves to develop students' theoretical as well as practical concepts, so that they acquire the requisite knowledge and confidence, to establish themselves as doctors in the future.
Practical classes conducted in the laboratories help students get in-depth information about various medicines and how different medical techniques may cure complicated ailments.
The attitude and honesty of the student is much more important than the brand image of the institute, where he or she may be enrolled.
Team work and sincerity are quite important for helping the medical students develop passion for becoming qualified doctors.
Significantly, at this point students must acquire an experimental approach so that they learn rationally, instead of cramming factual information for the sake of making their career somehow.
If a student is unable to get cutoff marks in the pre-medical tests, he or she should not feel disappointed. There are still many avenues to choose from.
One may either reappear in the entrance test again after more effective preparation. Alternately, one may opt for graduation in any of the pure or applied sciences.
Many institutes provide opportunities for graduating in challenging fields like biotechnology which is a very vital ingredient in the growth and development of medical science.
Masters
After graduation, students may opt for further studies like Masters in Science in a specific discipline according to their interest and skills.
If they perform well at the academic level, they may get selected for research based positions by top medical research institutes. There are miscellaneous other options in medical sciences and these may be grouped, based on medicines and pharmaceuticals.
Allopathy: This is the treatment of diseases using oral drugs such as tablets, as mentioned in the prescription, which the physician issues after observing the patient's symptoms.
Homeopathy: This technique helps fight the root cause of disorder, but has a delayed therapeutic response in comparison to allopathy. The patient should intake the oral drugs (globules) stated in the prescription.
Ayurveda: This promising indigenous technique revolves around the concept of treatment of diseases with the help of natural botanical products.
Naturopathy: It is relatively simple technique with great outputs. It is based on adopting healthy habits like walking and deep breathing in order to maintain sound health.
Students therefore need to know about the various types of pharmaceutical products and the best ways in which medical techniques could be applied, so that the chances of side effects during treatment are minimal.
They also must have an inquisitive attitude about new, unfounded or emerging medical drugs, techniques, tools and research.
Specialisations
After graduation, students aiming to become doctors can select from among various specialisations such as
Eye specialists or ophthalmologists: Physicians trained in the study of functioning of normal healthy eye and to treat any ailments are known as eye specialists. An Eye surgery is a complicated process, wherein defects like myopia or cataract can be cured. The Eye surgery is also needed for eye donation.
Ear, nose throat specialists: Doctors who treat any ailments related to functioning of ear, nose or throat are known as ENT specialists.
This is a relatively easier branch as the symptoms of the diseases are generally curable with the help of drugs for a stipulated time period.
Cardiologists: These doctors perform diagnosis and treatment of heart, the most vital organ in the human body. Students who pursue this discipline know about functioning of heart and circulatory system.In addition, they get trained in the diagnosis of cardiac condition, with the help of visual reports displayed on devices like Electrocardiogram(ECG)
Neurosurgeons: Neurosurgery is one of the most difficult branches of medical science, for it involves study of brain and its functioning.Students should not opt for such a difficult field, until and unless they really want to serve people and have an inherent daring approach for challenging accepted facts.
Students should do an internship in an established hospital or clinic, under the guidance of medical expert. This helps them to get practical training in diagnosis and surgery.
Based on their experience as intern, students may select whether they must become physicians or surgeons. After training, they may join an established hospital or instead have their private clinics.
In any case, doctors must never forget about their commitment to serving humanity.
Financial perspectives
Salary regulates by the specific organization, wherein the medical science professional is employed. Doctors working in top government institutions like AIIMS get high salaries of up to 30 lacs per year.
Research scientist's salaries are relatively low, ranging between only 5 to12 lacs. Individual researches and contributions to the field affect the salaries.
Scope of medical science
Students of medical science can select from a wide range of professions including traditional and non-traditional specializations.
Medical science gives inquisitive and learned students a place to explore their potential and spread their talent pan India and abroad.
Medical science provides opportunities to provide service and cure patients struck with complicated  ailments.
By helping to get good payment, medical science encourages more extensive research on new and emerging concepts like genetic engineering.
Pitfalls
Students depress out due to non selection in their chosen institutes. This seriously hampers their career growth and inherent potential.
Students and their parents invest a lot of time and money for coaching for entrance exams. This creates a misleading impression about medical science as being a highly competitive field, where only few can qualify.
People do not know the Allied medical disciplines and paramedical sciences as a career option.
Interns of medical science might be aware of any dishonest practices taking place in the hospital. But, still they might dare not protest candidly for the fear that might lose their jobs.
Emerging prospects in medical science
Some recent career options in medical science include the fields of paramedical sciences and biomedical engineering. These fields are still in their developing phase. And, there is no guarantee of the steady career profile in these areas , in spite of efforts.
But for curious and intelligent students, these provide new unfounded path worth exploration.
Some of the newly emerging professionals in the field of medical science include:
research scientists
medical representatives
nutritionists
biomedical engineers.
To make a career in medical science is challenging, one has determination and a devoted heart, she/he can achieve milestones!
Make a career in medical science and get the blessings from several people you will meet from today onward.
Latest posts by Sudipta Nandy (see all)