The word 'Aeronautics' has a Greek origin, meaning navigation through air. Aeronautics is the science that deals with the study, design, manufacturing and operation of flight machines like airplanes, helicopters, rockets and missiles. The techniques of operating aircraft and rockets in the atmosphere also form a part of aeronautics. Aeronautics deals with the design, fabrication, functioning and maintenance of airplanes.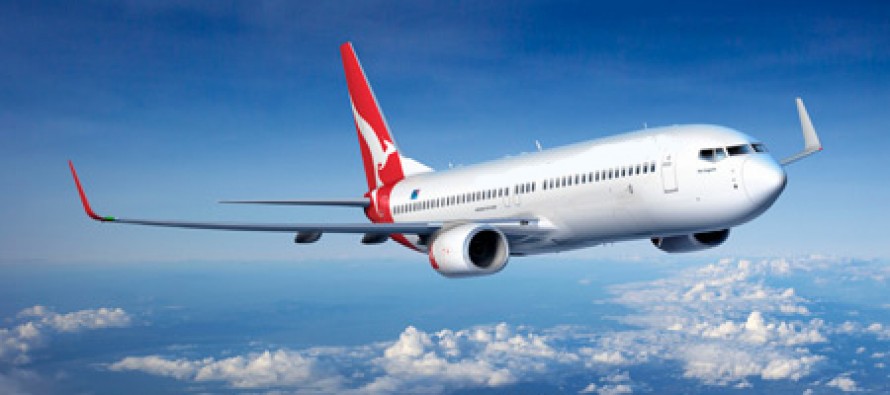 There are numerous career avenues in the field of aeronautics including aeronautical engineers, architects, operations engineers, technicians, technologists, scientists and Air Force positions. In order to be in aeronautics, a candidate is required to possess multiple skills including spatial cognition and leadership. He or she must be intelligent, well- qualified, daring, responsible, creative and innovative.
Contrary to popularly held beliefs, the field of aeronautics is not limited to students with exceptional academic records. There are many options for training and potential development in this field, besides the regular aeronautical or aerospace engineering courses. Individuals with multidisciplinary backgrounds can also join the sector in high profile positions.
Education
In order to pursue graduation in aeronautical engineering, one needs to have science stream at the 10+2 level with Mathematics as the major subject. It is crucial that the student develops good understanding of practical concepts of fluid mechanics at this stage itself.
Aeronautics includes mainly the following educational pathways to pursue a bright career.
Aeronautical engineering
Architecture
Aeronautical engineering equivalent course from AMAeSI
Diploma in Aircraft maintenance engineering
Aeronautical engineering specializations are available in only few engineering institutions like Indian Institute of Technology and Institute of Aeronautical Engineering, Dehradun. Hence, there is high competition in this field. Students can appear in various engineering entrance tests, especially IIT JEE and All Indian Engineering Entrance Examination (AIEEE). Preparation for such examination requires a lot of mental and academic preparation on the part of the student.
After pursuing Bachelor of Technology (B.Tech) in aeronautical engineering, students may either join premier aeronautical organizations like Hindustan Aeronautics Limited(HAL). This provides the opportunities of learning as well as earning high incomes.
Graduate students can appear in Graduate Aptitude Test for Engineers (GATE), conducted by the IIT's. This test is open to graduates as undergraduates in the final or pre-final year of engineering. This test examines the technical aptitude and mental ability of students. A high GATE score provides opportunities to join top aerospace organizations. Alternately, the candidates can apply for higher studies like Master of Technology in specializations like Aerospace Propulsion.
Aeronautics is not limited to aeronautical engineering. Students who have graduated from senior secondary level and possess a flair for creativity and design can opt for the architecture courses. For pursuing Bachelor in Architecture, students need to qualify in AIEEE architecture.
In addition, students after their 10+2 examinations may apply for the Aeronautical Engineering equivalent course in Associate Membership of the Aeronautical Society of India(AMAeSI). This course is for 3 years only, in contrast to the regular four to seven years of graduation in aeronautical or aerospace engineering.
Alternatively, students may opt for a diploma course in Aircraft maintenance Engineering, after high school level itself. Diploma holders in the specialization of aeronautics may also apply for membership in AMAeSI for enhancing career related prospects.
Engineering graduates of other disciplines can apply for AMAeSI by selecting any of the specialized streams such as
Aerodynamics: It deals with the study of air flow parameters like forces which govern flight mechanics and the design of streamlined bodies, which counter air resistance.
Structural mechanics: It is a branch of mechanics which stresses upon structural efficiency and durability of aircraft machines and intrinsic components.
Propulsion: It is the study concerned with forward motion of aircraft systems and working fluid dynamics.
Avionics: It is the study of functioning of electronic systems used in aircraft machines and spacecraft such as electro-optic systems and aircraft data networks.
Maintenance: This field is concerned with operational controls and protection systems.
Production: It is refers to the in-depth analysis of aerodynamic design templates and structural constraints for developing new and advanced aircraft machines.
Navigation: Navigation deals with the controlling of position and direction when aircraft when in flight mode. Simply speaking, navigation is the art and science of reaching the destination point in the least time.
Training and jobs in aeronautics
The field of aeronautics provides a wide range of career profiles like aerospace engineers, avionics engineers, technicians, flight engineers, scientists, technical communicators and architects.
Aerospace engineers are responsible for aircraft maintenance and precision. Aeronautics deals with design, development and training in aeronautics. Engineers perform routine maintenance, required in case of aircraft overhauling. This is required when regular inspection is being done.
Electronics engineers in the field of aeronautics are also known as avionics engineers. These people specialize in the study and maintenance of instruments, electronic equipment, radar, navigation and radio.
The field of aeronautics also appoints qualified personnel to undertake the role of flight engineers, who ensure efficient operation of aircraft while in flying mode. These people are skilled enough to diagnose and rectify any operational issues inclusive of systemic technical failures. Flight engineers are also liable for real-time communication with the concerned staff.
Sometimes, engineers do work under the jurisdiction of a supervisor. Once licensed, the engineers are authorized to certify worksheets.
Aerospace scientists perform key roles by raising new questions and trying to discover new heights with the help of technical and scientific principles.
Architects work on the design concepts like shape, dimensions of planes and helicopters. Architects are highly creative and talented individuals who help to provide a decent high tech look to the airplanes, which is structurally efficient as well.
Technicians co-ordinate with the members of engineering and research team for checking the operational efficiency of devices before it is put into pilot testing or practice. They work sincerely on minor details, during the fabrication and pilot testing of flying machines.
Technical communicators include artists, educational specialists, audio-visual analysts and writers. These professionals work to communicate the visual aspects of operation within the aerospace staff and at the interface between airport authorities, journalists, governments and customers.
The field of Aeronautics provides opportunities in  diverse fields including the following:
Airlines (Government and private): In this sphere, aeronautical engineers can get posted as pilots, jet pilots or part of the flight staff.
Aeronautical laboratories: It invites candidates with specializations in engineering or technology for perform research based experiments in high-tech aeronautical laboratories. Some illustrations of such laboratories are National Aeronautical Laboratory (NAL) and Hindustan Aeronautical Laboratory(HAL) .
Defense Services: Candidates with exceptional accuracy and commitment to country can join Air Force services for various prestigious positions like Wing Commanders and Fighter pilots.
Defense Research and Development Organizations (DRDO): It invites candidates from multi-disciplinary backgrounds like science, engineering, technology and architecture for various technical and research based projects on development of advanced avionics and machinery for aircraft fabrication as well as augmenting operational efficiency during flight.
Skills required
To be in aeronautics, candidates need to be highly qualified, skilled, sincere and challenging. Apparently, the aspirants must be tall and healthy i.e. have a commanding personality. Their visibility must be fine. They must be able to work in quick time with accuracy. They must have technical and mechanical aptitude. In addition, the fellow trainees must be able to work in cohesion.
Financial perspectives
Engineers who get recruited in premier government institutes like Hindustan Aeronautics Limited (HAL) are paid standard amounts as per government scales. Those working with private institutes get paid according to their own scales.
Aeronautical engineering is a high profile job, where salaries range between 2.34 lakh to 49.42 lakhs in a year. Additional benefits referred to as fringe benefits include free travelling for family. At other research and technical positions, candidates get average salaries ranging between 8 lakhs to 40 lakhs per annum.
Benefits
A career in aeronautics is exciting and challenging. One gets benefits of free travel and multiple overseas journeys.
Aeronautical companies support their employees with multiple facilities in order to retain them in their organization. Hence employees get due respect and motivation for their worth.
Experience in the field of aeronautics enables personal growth and skill development, by working on critical projects.
A career in aeronautics helps the candidate gets social recognition and financial support.
Limitations
There are few institutes providing specialization in aeronautical and aerospace engineering disciplines, restricted to few cities.
Most of the student aspirants and their parents are not aware of the alternative academic courses like memberships in aeronautical society.
Jobs in the field of avionics or research and any minor error can have serious consequences, which might impair the career of the person forever.
Personnel working in the Air staff constantly face threats due to international terrorist attacks and infiltration.
Scope
With more development in the aeronautical sector, many new opportunities would be created for the upcoming generations in the domain of aeronautics. Engineers from all kinds of specializations would be welcomed to contribute through intensive research and technological innovations. In future, we may expect increasing requirement for positions including aerospace scientists, mathematicians, technical communicators and crew members.
Latest posts by Sudipta Nandy (see all)